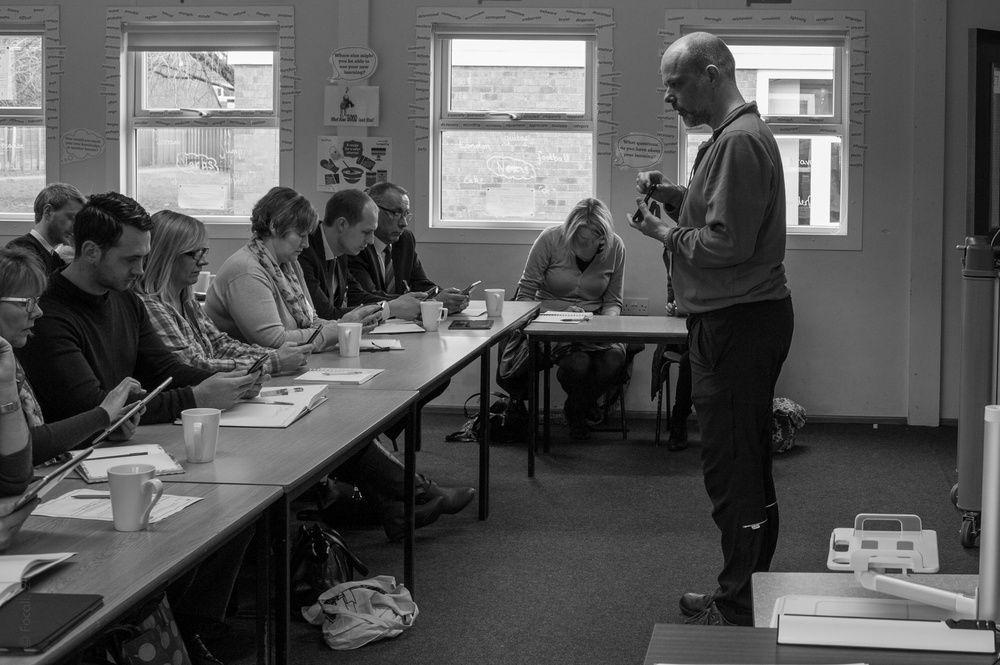 There was a hugely successful Flurrish User Group day that ran earlier this month at Caddington Village School, organised through Central Bedfordshire CPD. Audio from two of the talks, along with ALL the slides are below.
The day kicked off with a keynote by Dr Tom Mitchell from Edge Hill University who talked about the psychological and pedagogic underpinnings to rote learning and the role it has to play in mathematics, before going on to describe initial results analysing data from Number.fy.
The day then split into two streams - one a technical Q&A session for IT support looking at methods of installing Number.fy, implementing devices across a school and their maintenance. The second stream was for teaching staff where Rob Weightman (Deputy Head, Putteridge Primary) spoke about their implementation and "just 10 minutes a day" which has allowed their pupils to answers 500,000 questions by January! Richard Kingham (Caddington) then spoke about his extensive experience in KS2 teaching years 3 and 4 and his approach to rote learning and teaching to the gaps.
After lunch Sue Teague (Headteacher, Caddington) introduced the use of Number.fy data for both detailed analysis of pupils and whole school monitoring. Tom then rounded things off talking about research and how schools are natural laboratories. Teachers are in a unique position to be involved in understanding how children learn.
Of course, no User Group would be complete without a a prize for the fastest times tabler which went to Kerry Kent (Oxhey Wood) with a time of 32s. And, just to finish with, some comments from the day:
Found it useful to have the psychology theory behind the number recall
Practical ideas of how to use the app to assess and to improve standards
Teachers talking about the app in use in the classroom and looking at the ease of navigating the results
A brilliant day!
Very useful and honest responses showing us how the app can be used in our classrooms
Good to hear from schools who are actually using the app and their successes
There were good examples of the resource being used and honest discussions about obstacles that may be faced